When a new version of the Syncplicity Mac desktop client is made available for upgrade, you are prompted by the client to upgrade. We strongly recommend that you always upgrade to the latest version to enjoy new features and enhancements, along with stability and performance improvements.
You will see the following dialog: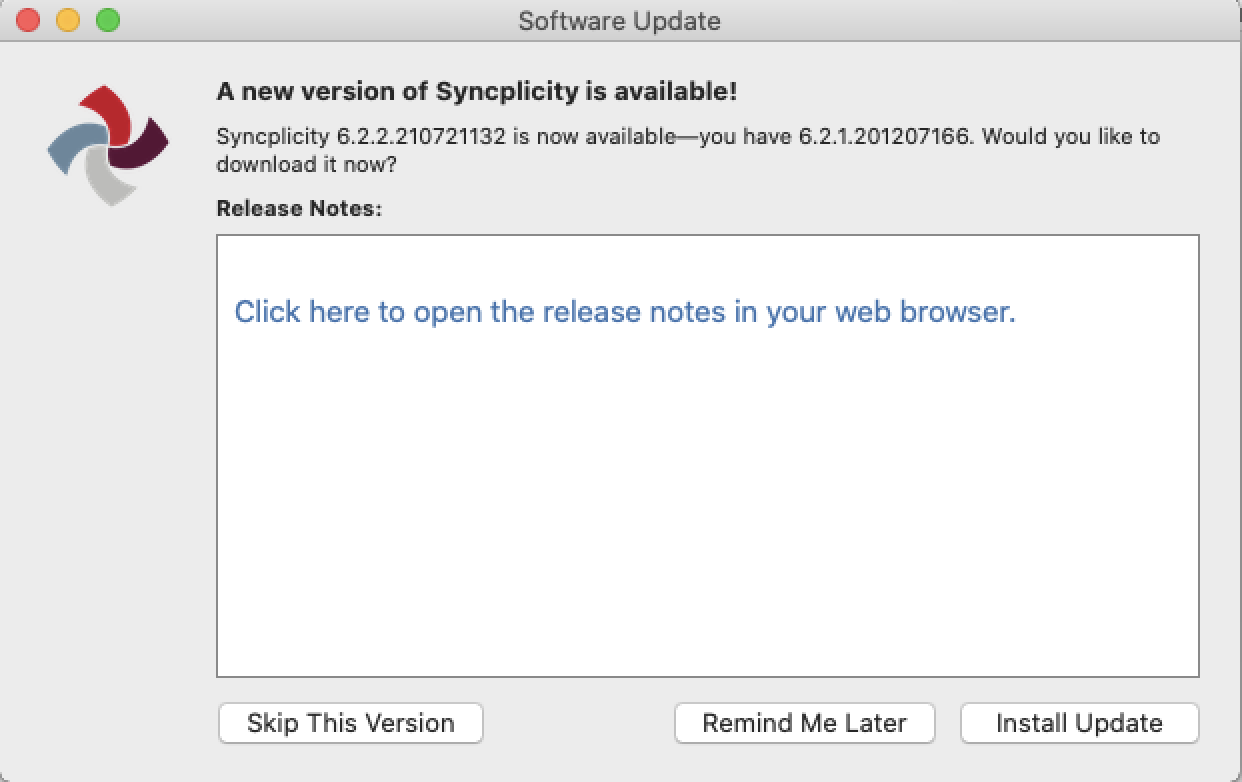 You can either click Install Update to immediately start the upgrade process or click Remind Me Later to dismiss the prompt. If you select Remind Me Later, Syncplicity will alert you:
1. In 24 hours of the new version being availabile; or
2. Every time the client is re-started
Also, you can choose to install updates automatically without any intervention in the future by selecting Automatically download and install updates in the future checkbox.
You can also check for upgrades by opening the Syncplicity menu and clicking on Check for Updates.