To exclude file types, click Manage excluded file types and enter the files types by their extensions, for example, .exe, .js, .txt.
TIP: If your administrator has already excluded specific file types you cannot change them; however, you can exclude additional file types.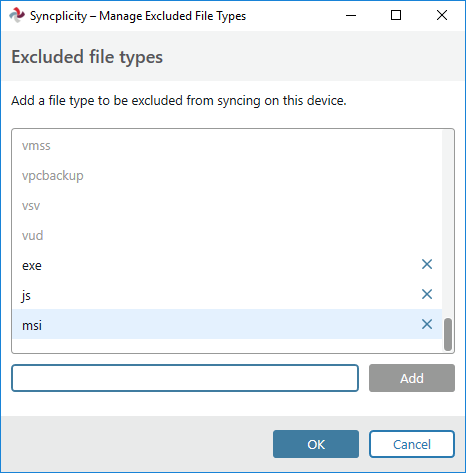 When sharing folders or files, you may have the option to require users to log in or enter a password. If you never select those options, deselect Display advanced options when creating shared links on the Advanced tab, if available. You will not be prompted for these options when sharing files and folders. However, your administrator can override those settings. This option is available for Enterprise Edition and Business Edition users only.