Use the Syncplicity taskbar in Windows to access and manage your synchronized files, folders, and the client's settings.
There are various ways to open the Syncplicity taskbar depending on your setup. For example, click the Syncplicity icon pinned to the Windows taskbar or click the Syncplicity icon on the hidden icons menu.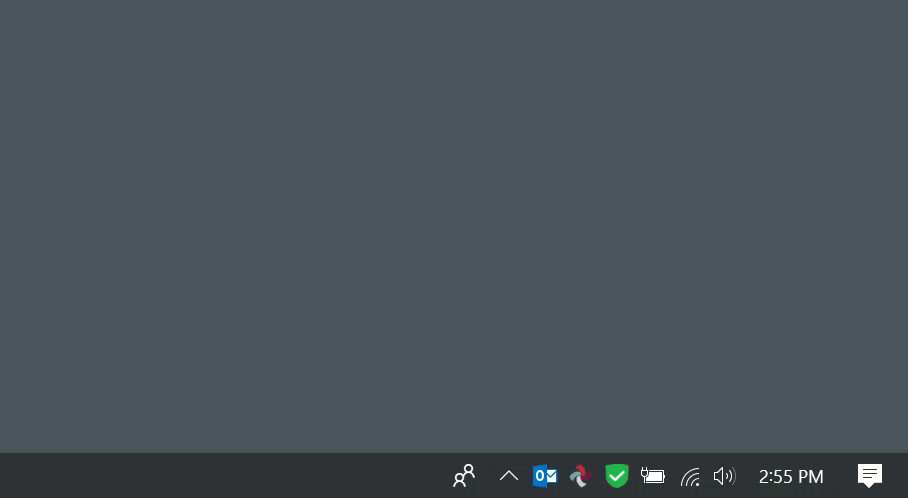 The following describes the taskbar controls:
Manage: Enables you to view, share, sync and unsync top-level folders on the Manage Folders window.
Recent: Shows recently downloaded files.
Online: Opens My Syncplicity in a browser, which is your account online.
Syncplicity: Opens Windows File Explorer to the Syncplicity folder on your computer.
Settings: Opens the Settings window to manage your account settings:

Unlink the computer from your Syncplicity account
Set bandwidth limits to use when uploading files
Exclude specific files types from being synced with your account
Show your storage consumption (used and remaining space)
Access online documentation, send feedback about Syncplicity and send a log file to support for troubleshooting
At the lower left, messages are displayed about synchronization (up-to-date, in progress, or paused). When the check mark icon is displayed, you can click to pause synchronization and click again to resume.
To view the hidden icons menu, right-click the Syncplicity icon to view a menu of controls. You can perform the same actions as with the taskbar, as well as quit Syncplicity.
Learn about collaborating with the Syncplicity App Tab.