To view and perform contextual actions on files:
Go to the file you want to manage.
Tap the context menu for that file.
Select the action you want to perform.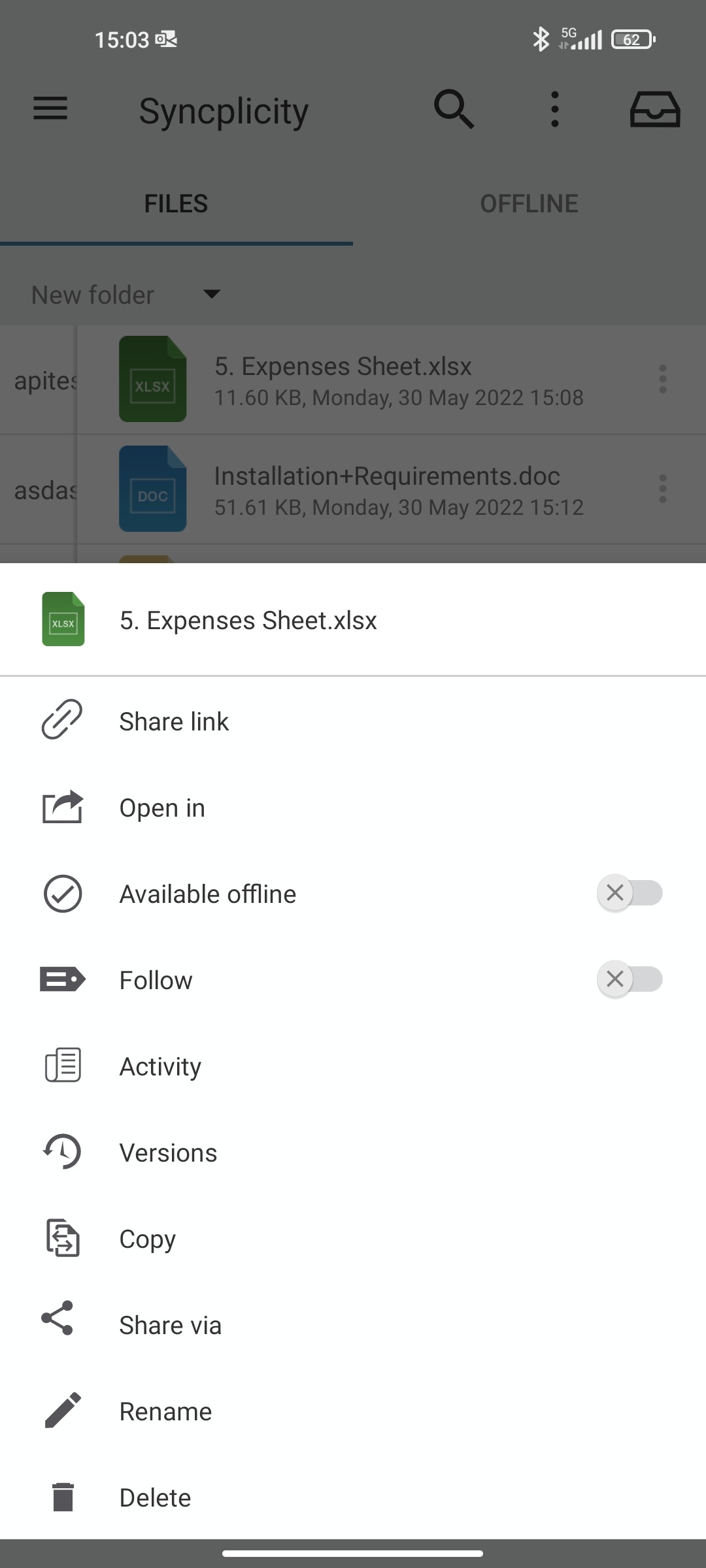 The following describes the available actions.
Share link - Create a shared link to the file.
Open in - Open the file in a third party app (can be prohibited by IT policy). You can choose to open files in third party apps depending on the MIME type of the file, and if you have an app capable of reading that MIME type. For example, use Adobe Reader for Android to open PDF files. You may choose to use third party apps if the MIME type is not supported natively within Syncplicity or if you simply prefer using a certain third party app.
Available offline - Sync your files to your device for offline access (can be prohibited by IT policy).
Follow - Keep track of changes to a file within the Activity Feed.
Activity - View a history of changes to any file.
Versions - Go back in time with full access to every file's previous versions.
Copy - Copy files between folders.
Share via - Share the file with another third party.
Rename - Rename the file.
Delete - Delete the file. The file can be found under deleted items for the folder. You can delete the file permanently or restore it using the My Syncplicity web application.