To copy files, you simply select the files in one of more folders then drag and drop them into the destination folder.
Rules of use
You must be the Owner or have Editor permission on the folder where you want to paste the copied files.
You cannot copy to a folder where you have Reader permission.
You can copy one or more files from one folder to another, and you can copy files from different folders to a single folder in one action.
Procedures
To copy a single file in a folder:
Navigate to the file, tap on the file menu icon (
).
Tap Copy. A folder icon appears at the bottom of the screen.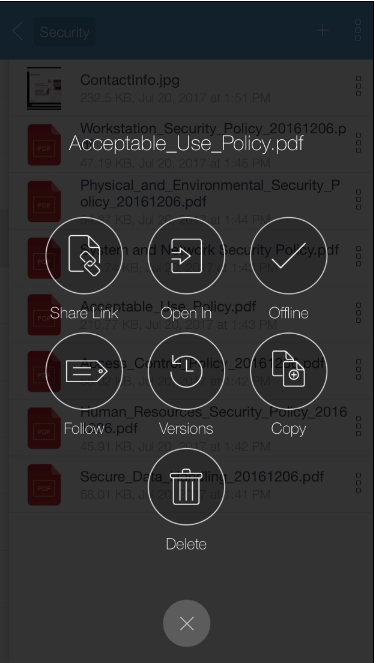 To copy multiple files in a folder, open the folder, tap on the folder's menu icon in the top bar then tap Copy. You can then tap on each file you want to copy. Each tapped file appears in the bottom section of the screen.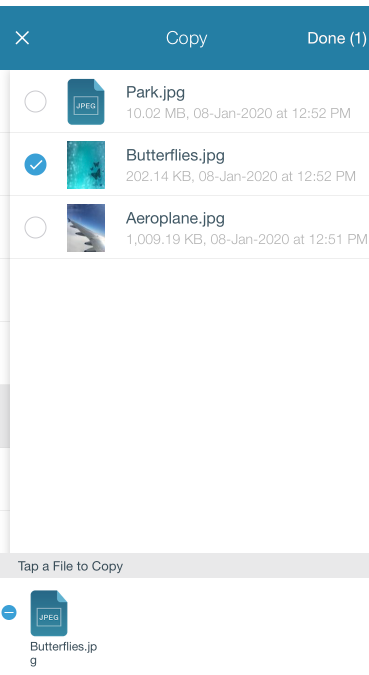 To copy multiple files from different folders, tap Done in the top bar. Done changes to Edit. Navigate to the next folder. When you reach the folder, tap Edit in the top bar and select the files you wish to copy.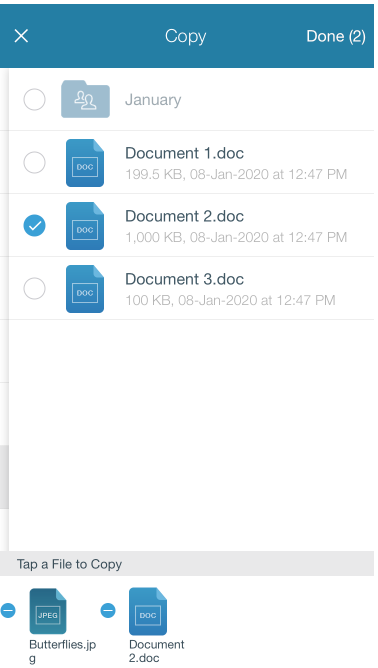 The number next to Done shows you the number of files you have selected for copying. If you change your mind about copying a specific file, tap that file in the bottom section to remove it.
At any time, you can cancel the copy operation by tapping the X in the top bar.
Once you have selected all the files you wish to copy, tap Done again. The copied files are represented by a single icon in the bottom section.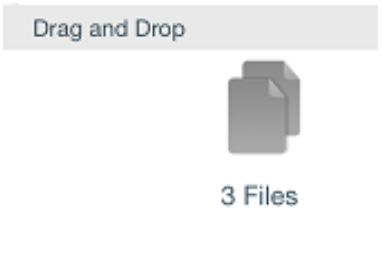 Navigate to the folder where you wish to paste the files then drag the files icon to the middle of the screen.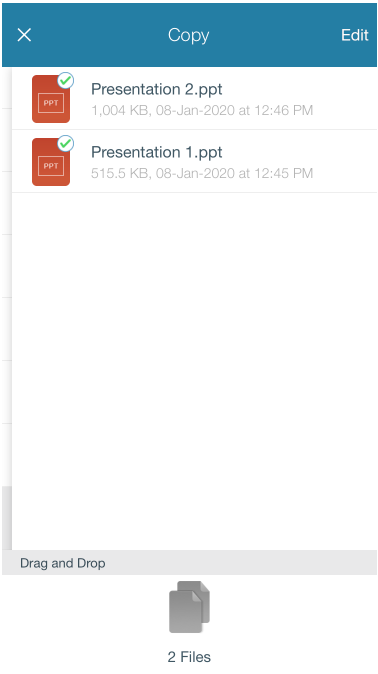 You are prompted to confirm the copy. Tap OK. The files are copied and show up in that folder.