Syncplicity does not provide a standalone RPM for Storage Connector downloads. The Storage Connector is delivered as part of an open virtual appliance (OVA) machine image format, which can be downloaded from the Downloads section on MySite by a Global administator user.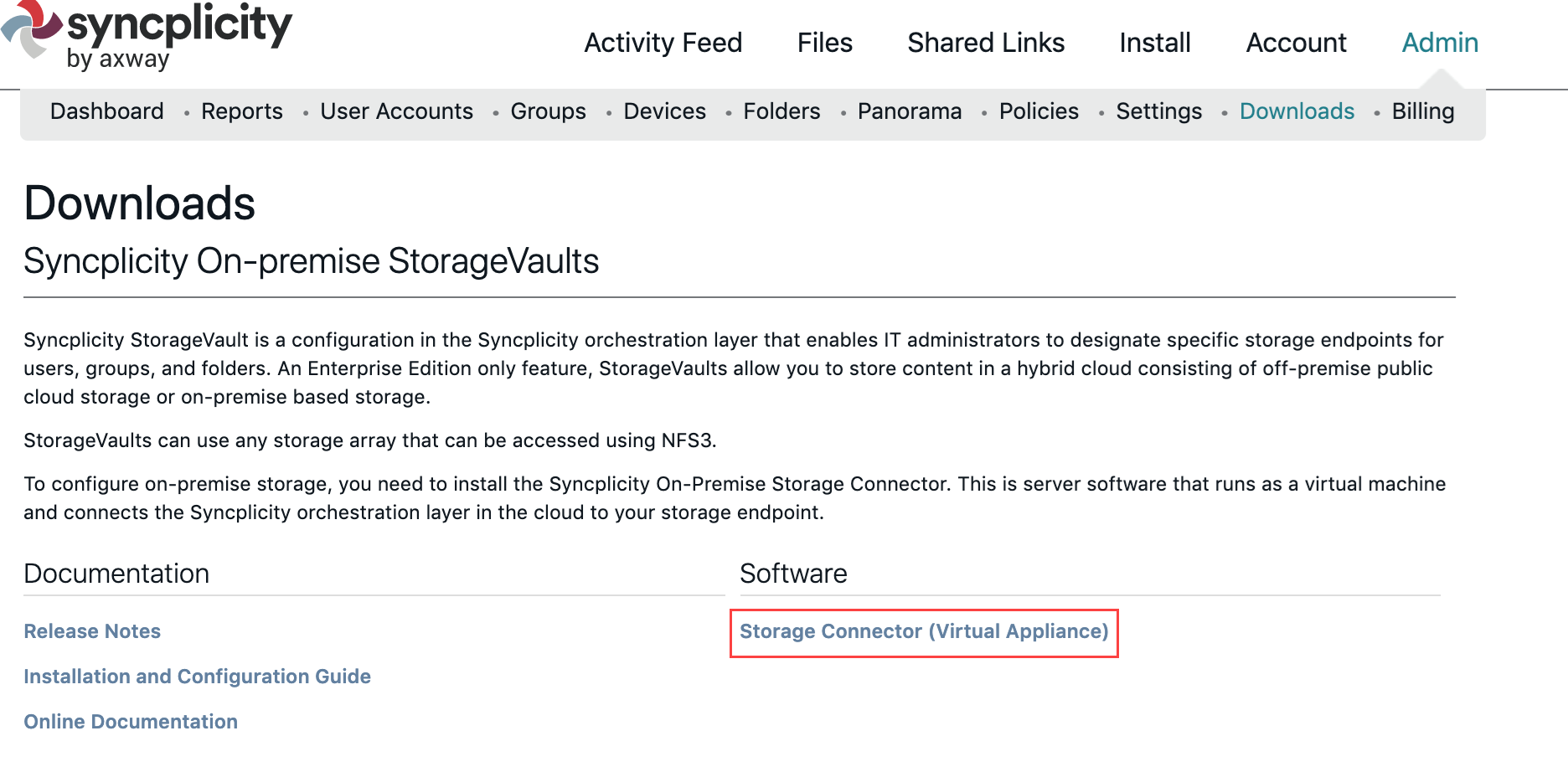 If you are not a Global administrator user and you need the Storage Connector OVA, contact your Company administrator for Syncplicity.
For details on prerequisites, installation and configuration of Storage Connector, click here.
For additional assistance with Storage Connector RPM downloads and information, please contact Syncplicity Support at support@syncplicity.com.